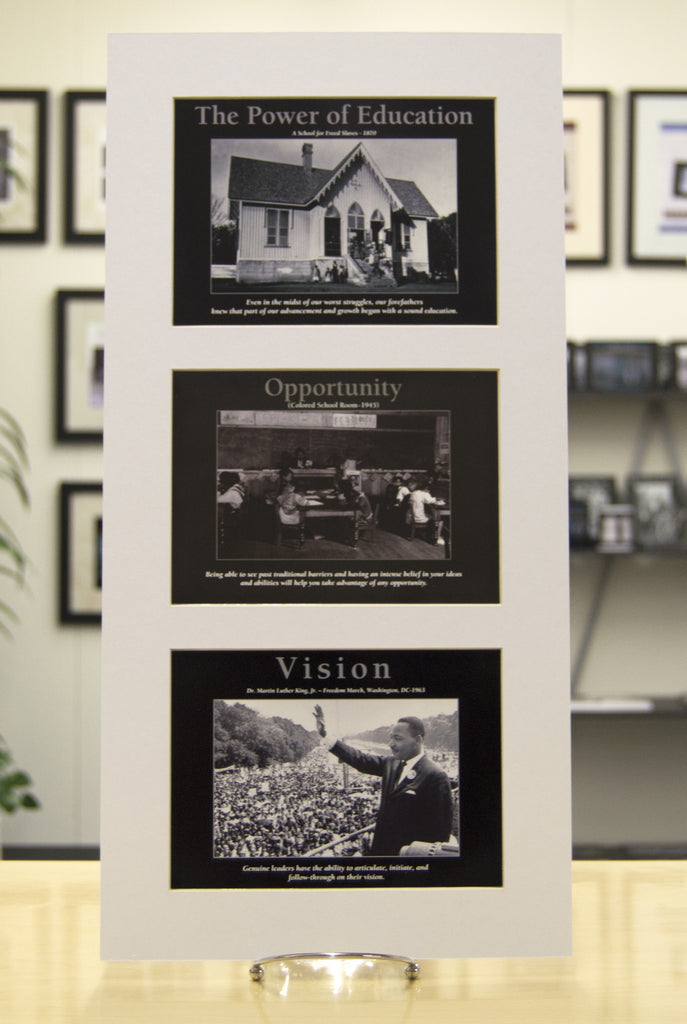 The Power of Education/ Opportunity/ Vision
Three 5" x 7" Prints on a 10" x 20" White Multiple Showcase Mat.
The Power of Education
A School for Freed Slaves
Quote- "Even in the midst of our worst struggles, our forefathers knew that part of our advancement and growth began with a sound education."
Opportunity
Colored School Room-1945
Quote- "Being able to see past traditional barriers and having an intense belief in your ideas and abilities will help you take advantage of any opportunity."
Vision
Dr. Martin Luther King Jr.
Quote- "Genuine leaders have the ability to articulate, initiate and follow-through on their vision."