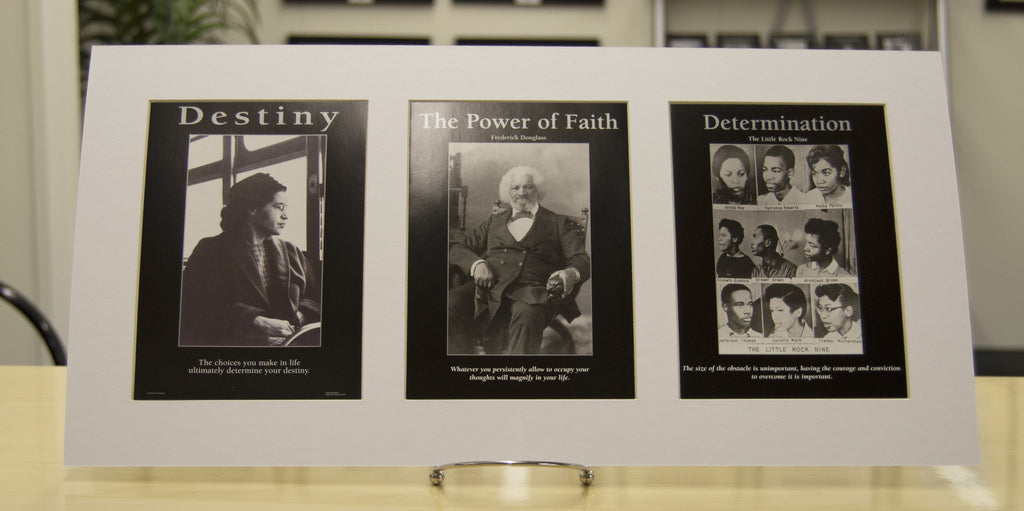 Destiny/ Power of Faith/ Determination
Three 5" x 7" Prints on a 10" x 20" White Multiple Showcase Mat.
Destiny
Rosa Parks
Quote- "The choices you make in life ultimately determine your destiny."
The Power of Faith
Frederick Douglass
Quote- "Whatever you persistently allow to occupy your thoughts will magnify in your life."
Determination
The Little Rock Nine
Quote- "The size of the obstacle is unimportant, having the courage and conviction to overcome it is important."