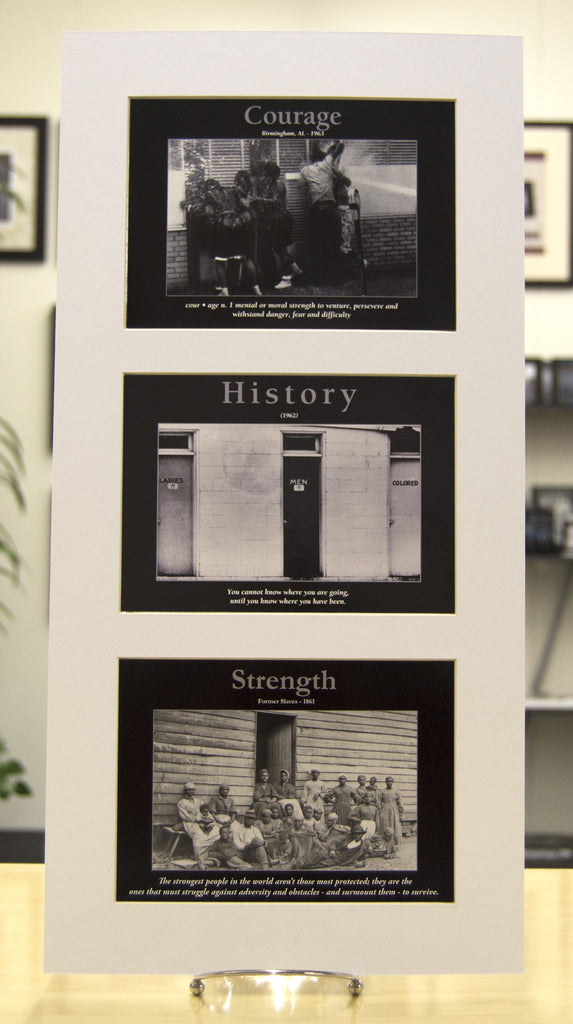 Courage/History/Strength
Three 5" x 7" Prints on a 10" x 20" White Multiple Showcase Mat.
Courage
Birmingham Civil Rights Protest
Quote- "mental or moral strength to venture, persevere and withstand danger, fear and difficulty."
History
Segregated Restrooms-1962
Quote- "You cannot know where you are going, until you know where you have been."
Strength
Former Slaves
Quote- "The strongest people in the world aren't those most protected; they are the ones that must struggle against adversity and obstacles- and surmount them- to survive."